Java SE programming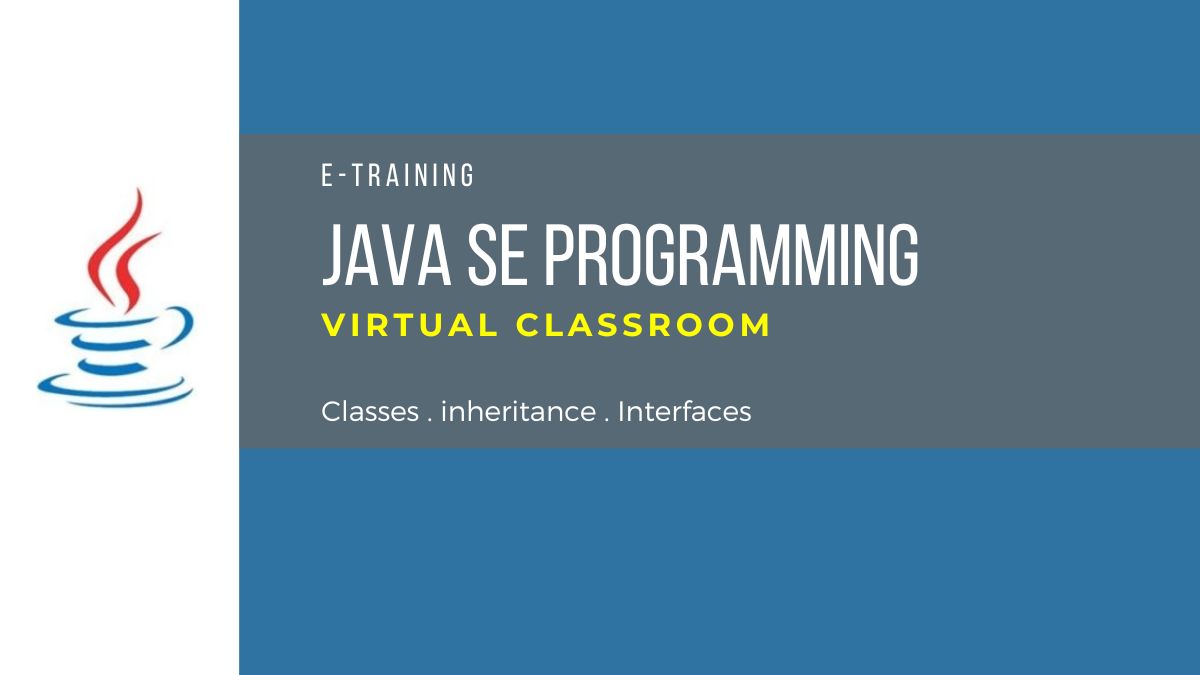 DESCRIPTION
Are you new to Java programming? This training teaches you how to create Java applications using object-oriented programming. You will master Java syntax and the object-oriented approach, handle exceptions, program input-output and implement JDBC to connect to SQL data.
Prerequisites:
Programming concepts.
Algorithms concepts.

Download syllabus
Live or self-paced
Course syllabus

Introduction to Java
Language Overview
The byte-code, the virtual machine
JVM, JRE, JIT
JDK: Oracle, OpenJDK, ...
Java vs. JEE
The evolutions of Java
API of the Java platform
IDE: panorama, install

Fundamentals and Syntax
Types. Variables. Operators
Type conversions
Extended types
Choices and Loops
Arrow notation
Arrays

Object oriented programming
OOP. Classes, Objects
Attributes, Methods, Constructor
Instantiate. toString(). Packages
Encapsulation, getters, setters
Inheritance, polymorphism. Overload
Redefinition. Enumerations
Static attributes and methods
Abstract classes, interfaces
Nested and anonymous classes
Object class and its methods
Relationships between classes
JavaBean, POJO, DTO, VO

Exceptions
How it works
Throwable, Exception, Error classes
try-catch-finally statements
The try with resource
Custom Exceptions

Collections
The Collection interface
List, Set, Queue
The Map interface
ArrayList, HashSet, TreeSet, HashMap
equals and hashCode methods
Iterators

Inputs / outputs
Channels and filters
I/O per byte and per character
Unicode Channels
Files, read/write
Manipulate directories
Object Serialization
java.nio Package API

JDBC Basics
JDBC API, Drivers
Dialogue with a DBMS
Know how to create statements
Manipulate Resultsets
The Database-MetaData class
Transactions, batches and streams

Java Threads
Advantages and disadvantages
The Thread class
The Runnable Interface
Priority and states of a Thread
Thread management: start, stop
Thread management: sleep, join,...
Synchronization and concurrency


What's included

+ Experienced instructor
+ Complete syllabus
+ Course material (PDF)
+ Miscellaneous course notes

Who it is for

+ Developers.
+ Java developers.
+ Project managers.


Certification

The training is illustrated by case studies and practical work. It does not yet lead to certification.
Your Reconvert instructor,
Hands-on based teaching,
Immediate access to VODs,
Good quality PDF materials.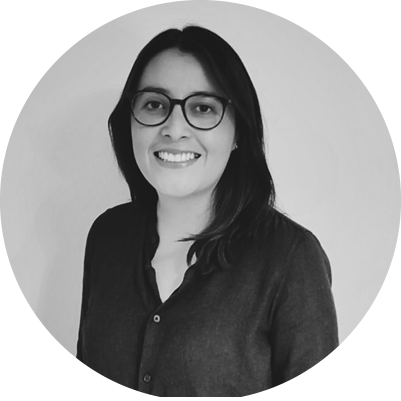 Excellent quality, the teacher knows how to create an environment of trust and confidence which makes the training really enjoyable. The course was dynamic and easy to understand. The trainer is an excellent instructor.
J. Ruiz
The Moneytizer, Mexico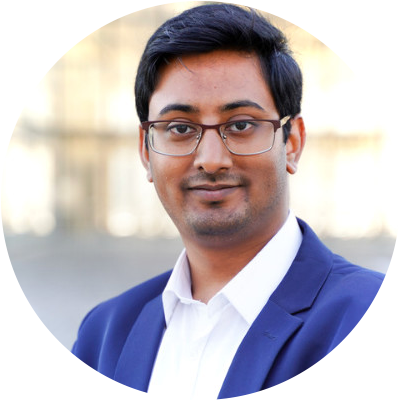 The training session with you was awesome, really interesting and full of useful information. I'm currently a Cloud & Big Data engineer with Micropole, Paris. Thanks.
A. Chuttoo
Micropole, France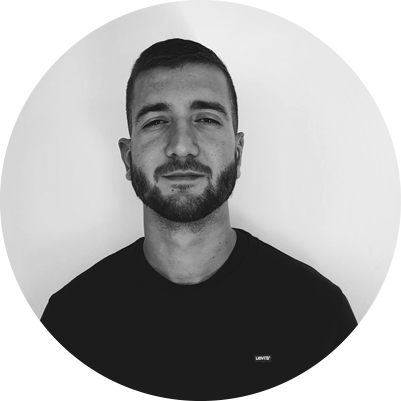 These 4 days have been enriching. After a training-course in HTML and then CSS, the one on Javascript gave me a lot more knowledge and skills in client side web development.
J. Salgueiro
The Moneytizer, Brazil

Other references :
Click on the logo.
Capgemini
Atos
Allianz
TheMoneytizer
CPAM
M2iFormation
Global Knowledge
Ikea
Hewlett Packard
Department of Defense
AKKA
Ministry of the Interior
AFP
Enedis
Viveris
Titeflex
Others
2022/09/12 LIVE 5 d

2022/10/10 LIVE 5 d

2022/11/14 LIVE 5 d

2022/12/12 LIVE 5 d


Time zone: Pacific time
Do you have your own dates ? - Contact us

Online Instructor Led

Get a quote or book now.
Video conference tools : Zoom or Teams.
Getting a quote does not require any payment or commitment.

Price :

2246 €

Online self-paced

With Online self-paced format, the lesson is webcast AND turored. In fact, you are never left to work alone – you are able to interact asynchronously with the instructor via a dedicated Discord channel. The lesson is accessible during 30 days on our dedicated LMS platform.

For the moment, this training course is available exclusively online via ZOOM or Microsoft TEAMS sessions, i.e. as Virtual Class (= Online Instructor Led). It will shortly be available Online self-paced.

Please stay tuned for further information.

Video On Demand

When available, access to VOD is immediate.
And you'll get access to videos 24/7, by paying by credit card.


For the moment, this training course is available exclusively online via ZOOM or Microsoft TEAMS sessions, i.e. as Virtual Class (= Online Instructor Led). It will shortly be available in VOD.

Please stay tuned for further information.
Others trainings